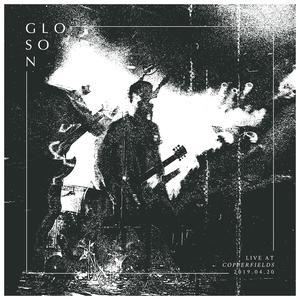 May 15, 2020


In Memory of Copperfields

Today, as a bridge to the new chapter once again, we'd like to present to you a surprise exclusive live album "Live At Copperfields" as an appreciation for all your support, and also, in memory of a fantastic venue in Stockholm, Sweden.

As you know, we, Gloson, are currently working on the next full-length album. While this process is going to take long as always for various factors, it's also going to take longer than usual due to the current pandemic. So during the wait, we've decided to give you something new to add to your collection.

The recording is from our live performance last year in Stockholm on April 20. Since the quality was satisfactory to us and captured how we sound well, we decided to mix it and give it to you for "pay what you want" during this wait.

Additionally, where this live happened, Copperfields, is no longer in business. The venue was loved by many, and was also one of our personal favourites. We wanted this to be a tribute to the fantastic venue and people behind the scenes who welcomed us many times ever since we formed the band.

Thank you all for the support, and special thank you to our FOH of the night, Fredrik Svensson, for recording this! The artwork for this album was created once again by Ogino Design, based on a photo from the day, captured by one of our fans Matthias Hammar.

We hope you enjoy it. Stay home and safe. Available now exclusively via Bandcamp!